Audible is an Amazon product used to buy and listen to audio books.
The app is available to download for free on Apple and Android app stores. There are different subscription plans within the app. Every month you receive a number of credits, depending on the plan you chose, and these credits can be exchanged for audio books.
Plans start from around $8 per month. Subscriptions are billed in USD so the Rand value will fluctuate every month with the exchange rate.
The app is extremely easy to use, even for the less tech-savvy, and super convenient for lazy readers. I much prefer reading a physical book, but I go through phases where I just can't get myself to read. Buying books can also be very expensive and take up a lot of space. With Audible you can listen to books while driving, on a flight, in a train, in the gym, or even while grocery shopping. All you need is your phone, and earphones when you're in public.
After purchasing a book on Audible you download the book to your app, which means you don't need to use data or a WiFi connection every time you want to listen. When you're done with the book you just remove the download again to free up space on your device. You can also return books when you're done with them to get your credits back.
A good audio book is mostly dependent on the narrator. Audible offers 'sampling' of all books, which means that you can listen to about 5 minutes of the book to get a feel for the narrator and the entire vibe of the book.
The dating app designed to be deleted.
In today's digital world, singles are so busy matching that they're not actually connecting, in person, where it counts. Hinge is on a mission to change that. So we built an app that's designed to be deleted.
What makes Hinge different is the variety of filter options within your profile, to show a better curated selection of potential matches. Filters include the usual things like age and distance, with the addition of free and paid preferences like religion, ethnicity, height, education, family plans, politics, smoking, drinking, and drug use.
You also have the ability to change your location to view potential matches in different locations.
I've met some really cool people on Hinge, so I give it a BIG thumbs up.
I love me some leather accessories, and FSP Collection is one of my favourite brands. As with most of my favourites they are local and they make efforts to be environmentally aware while providing top quality products. You can read more about there company ethos here.
The FSP brand is built around the ethos of conservation and environmental awareness. All our raw materials are obtained through Government approved herd reduction programs, or are a natural by-product of the meat industry.
What I like most about their leather range is the versatility and quality, but also the minimalist design.
They mainly sell to suppliers but have recently launched an online store with a limited number of items available for the public. You can view and buy their leather range of products through Superbalist (their stock changes constantly).
In March 2017 I decided to switch from ABSA to FNB. I've been a loyal ABSA client since my parents took me to open my very first savings account around the age of 16, so switching banks was a big decision for me. This was for a number of reasons, but the two most important ones are:
– Shitty service from ABSA
– Better benefits from FNB
Because I work in Marketing, I know how important customer service is for a company. That's also the reason why I can't tolerate bad customer service. Ironically, I have a track record of receiving some of the worst service imaginable. It's a running joke among my family and friends. When I first mentioned the fact that I am considering the move to FNB to a colleague who, at the time was already banking with them, he said something along the line of: 'oh, I'm very happy with them. But if you switch, you can let us all know what's wrong with them.'
Anyway, since I've moved to FNB I've been extremely happy. They provide speedy feedback on queries and they can be reached easily, unlike ABSA. I was also able to do the whole switch online. I've only ever been into an FNB branch twice to this day.
I made use of ABSA Rewards when I was still a client of theirs. At the time the monthly fee was R21.00, and I only benefited from one of their rewards partners who were applicable to my lifetyle. In terms of the rewards, I was basically making enough to cover the monthly fee.
FNB's eBucks Rewards system is free. You just pay a once-off fee for an eBucks card, which you can sommer buy at Checkers. Apart from that, the partners are much more relevant to me, and with eBucks you can move up different levels to increase your rewards, which is great. My favourite rewards partners to earn from: include Checkers, Clicks, Superbalist, Takealot, Engen and Uber.
You can also spend your eBucks with a number of different partners – view them here.
Search Engine: Ecosia
The eco-friendly search engine. In a nutshell, ecosia is a search engine which you can use via a mobile app or browser extension.
We use the profit we make from your searches to plant trees where they are needed most. Get the free browser extension and plant trees with every search.
It's free to use, and your number of searches are displayed so that you can see how many trees you've contributed to.
There is literally no reason NOT to be using ecosia, so just DO IT.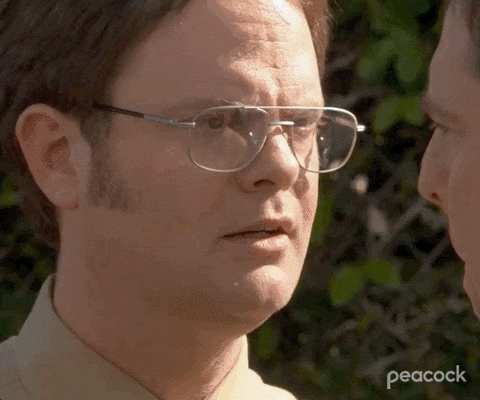 Thanks for coming to my TED Talk.
Kthanksbye. x